A Software for Medical Practice Management that is Reliable, Efficient, and Secure
A Software for Medical Practice Management that is Reliable, Efficient, and Secure
with Doctors Desk, you can….
Manage your patients' health records and treatment plans
Digitize your Clinic into complete paperless
Access Patients treatment history from anytime anywhere
Optimize your bills, prescription & finances
It's got everything a busy medical practise needs to run well.
Every aspect of running a modern clinic can be met by this all-inclusive solution.
It's got everything a busy medical practise needs to run well.
Daily appointments, Today's appointments, today's birthday, verified patient's.
 Add patient's, Edit Patients, List of Patients. 
All data is stored in Military-Grade 256-AES bit encryption
List of all appointment for the month.
All appointments booked on a particular date are visible on the calendar.
Patient and reason for appointment will be mentioned.
list of doctor's, add, edit, delete
Inventory – track inventory requested and change the status. Requested date can be displayed.
Keep a track of all expenses which are due to be paid and which have been paid. 
This will help keep track of the entire expense and helps in the financial reports.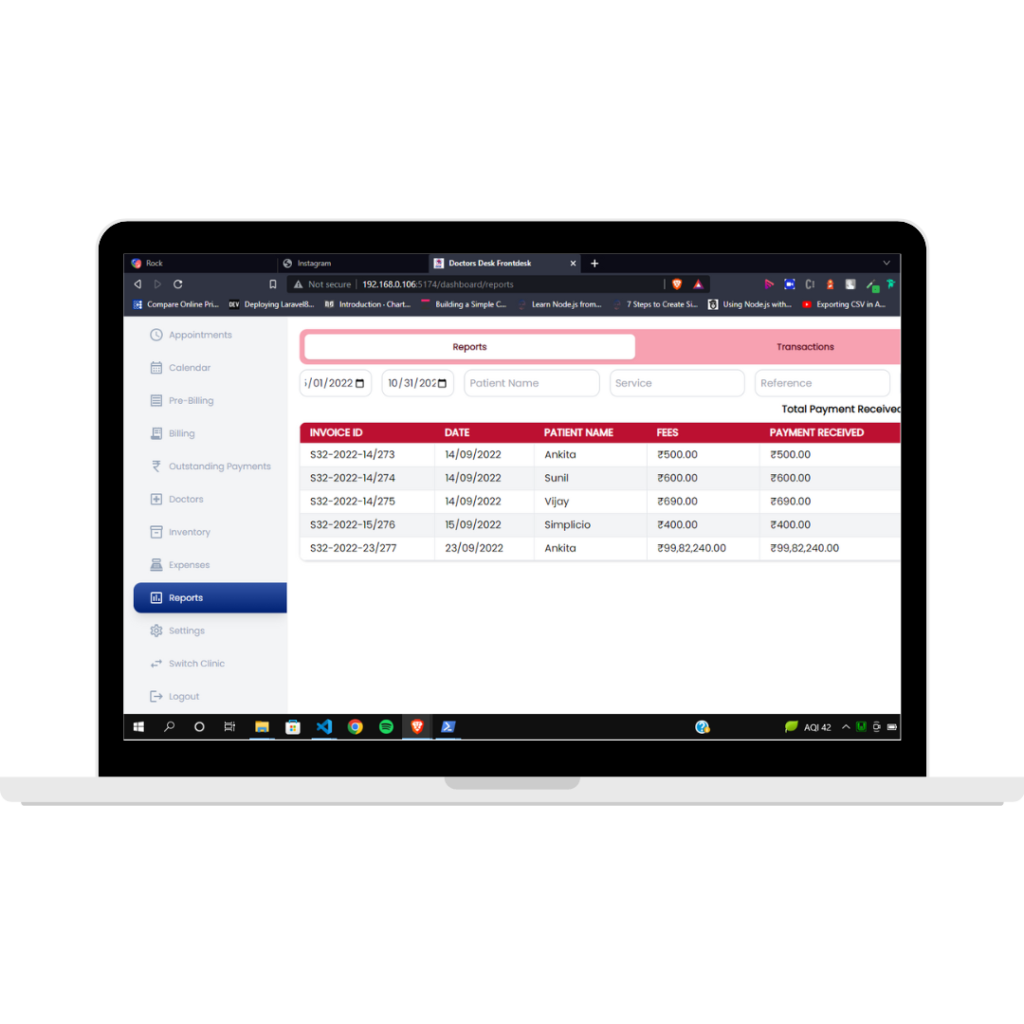 A list of Payments received and which patient has visited and their last visit is kept here. The purpose of the visit is also stored as that might be needed.  
Doctor's Desk Doesn't Share Your Sensitive Personal Information With Any Third Party
Safeguarding your privacy is important to us and we protect your information using the safest encryption standards and privacy-safe practices.
Military-Grade 256-AES bit encryption

Your sensitive personal information is not shared with any third party

Your patients are linked only to you